3 SKILLS THAT WE USED ON CREATING A BLOG SITE

1. TEAM-WORK
We definitely used team work when we created our blogs. Ms. Deborah Seed put us into a group work on the 10th of October 2016. I was teamed up with Yaqub and Shahel. We used team work when we shared our own ideas on what to put on our first blog. I helped them in creating their own blog site as well. When Ms. Deborah Seed gave us the crossword puzzle, we looked at it first and scanned the words that we need to find. After we scanned the puzzle we pointed out the word that we found one-by-one.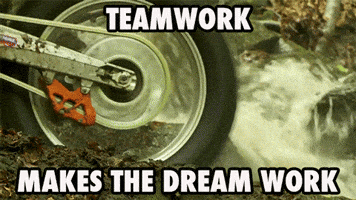 2. PERSEVERANCE
We used perseverance as well. We were doing the blog, although we knew that it's going to be a fail one, but we had a go still. We also continued creating blogs even though we knew that the internet is very slow, the computer freezes all the time and setting up the site was very difficult.

3. EFFICIENCY
We are efficient on our work. When Ms. Deborah Seed gave us the crossword puzzle and told us to finish it within 10 minutes and we did finish it before 10 minutes. She also told us to create a blog about our VARKS results and we did it at the time range that she gave us.